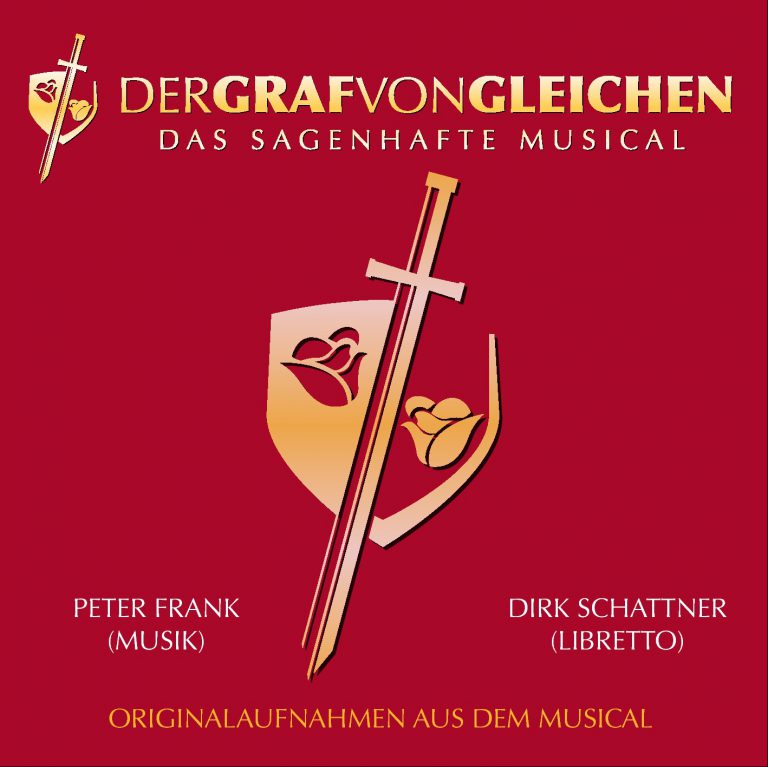 "The Count of Gleichen"
The fabulous Musical 
Libretto: Dirk Schattner, Music: Peter Frank
The musical about the two-wedomed Count of Thuringia: The Count of Gleichen went on a crusade in the 13th century and was captured by the Sultan of Cairo. He manages to escape with the Sultan's daughter and returns to Thuringia where he meets his wife… 
Wikipedia article (german)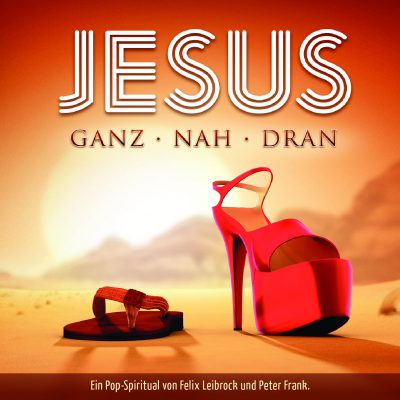 "Jesus – very.close."
A spiritual musical 
Libretto: Felix Leibrock, Music: Peter Frank
Jesus meets the weak and oppressed of society. With a large choir,twelve soloists and musical star Friedrich Rau in the leading role as Jesus…
("musicals" 10/2007)
CD-Review
The Count of Gleichen
Original Cast 2007
A musical from Germany that is at least as interesting is presented with "Der Graf von Gleichen". Since last year, this work by Peter Frank (music) and Dirk Schattner (libretto) has been performed open air within sight of Gleichen Castle in Thuringia.
The now available CD with 26 songs and instrumental pieces from the historical musical about a medieval crusader (…) entertains for 70 minutes and 50 seconds extremely well. The album is also very cleanly produced, with orchestra, large choir, excellent mixing and good performances of the performers. Already impressive for a company started as a lover's project. (…)
Frank combines pop catchy tunes (…), pretty ballads, show music, medieval and clerical sounds and oriental stylistic elements to a mixture that sounds up-to-date and fast, but at the same time also takes into account the place and time of the action. (…)
The round overall impression of this album is also due to the vocal performances of the main actors: composer Peter Frank has not only recorded a lot of instruments himself, but also interprets the title role of his musical, and that as a studied opera singer with great voice. Here he shows that he also masters the musical genre effortlessly.
At his side are Katrin Weber (countess) and Kristin Kuhnert (selina), the female leading roles with beautifully timbred voices and more intensive
Representation that shapes the characters and makes them tangible even without dialogue and images (…)
© Peter Frank, All Rights Reserved.